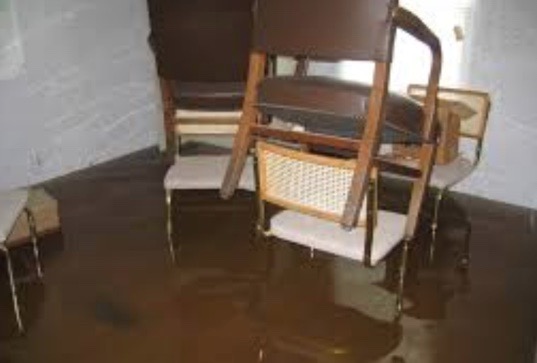 Three Things Floridians Should Know About Flood Insurance
Don't let the stunning coastlines and beautiful Floridian weather fool you. Florida's vast coastlines and low elevation come with a high probability of flooding – especially during hurricane season. In fact, according to data compiled by FEMA, over 2.5 homes in Florida are situated in zones prone to experiencing flooding.
Flooding can result from heavy rain, tropical storms, a storm surge during a hurricane, or river overflow. But regardless of the cause, flooding can cause significant damage to your home and its contents. Understanding your home's risk of flooding and your flood insurance options in Florida can give you peace of mind knowing you are making the best decisions for your home and family.
Below are three things every Floridian homeowner should know about flood insurance:
Flooding Is Not Covered Under Homeowners & Renter's Insurance Policies
Unfortunately, contrary to popular belief, a standard condo, home, or renter's insurance policy does not typically cover losses resulting from flooding. Your renter's or homeowners insurance policy can cover losses related to water damage resulting from a leaky roof and a pipe leak. Still, it will not cover flood-inducing elements such as storm surges or torrential rainfall.
To protect your family and home in the event of a flood, please make sure to purchase flood insurance. Flood insurance policies can be obtained through NFIP and private carriers.
The Cost Of Flood Insurance In Florida
The average cost of a flood insurance policy provided by the National Flood Insurance Program (NFIP) costs $562 per year. However, you can find greater coverage flexibility and lower rates by using private flood insurance companies.
Many factors determine flood insurance rates in Florida, including:
Location and flood zone: Flood insurance is usually cheaper outside flood zones. If your home is not in a special flood zone, you can expect to pay less for flood insurance
The amount and type of coverage
Elevation based on the FEMA flood map:
Number of floors
The design and year of your home's construction
You Might Be Required To Get Flood Insurance
While Florida law doesn't require you to have flood insurance, Floridians with homes in high-risk flood zones – locations designated with letters A or V on a FIRM (flood insurance rate map) – and mortgages from insured or federally regulated lenders are usually required to purchase flood insurance.
Contact South Florida's Best Water Damage Experts After A Flood
Having flood insurance coverage protects you from the cost of flood damages and loss. Are you dealing with water damage in South Florida after a flood? Do you want water damage experts who can work with your flood insurance company?
When floods strike, lean on professionals you can trust. We can help with all your water damage needs. Call us to schedule a flood damage inspection in South Florida.