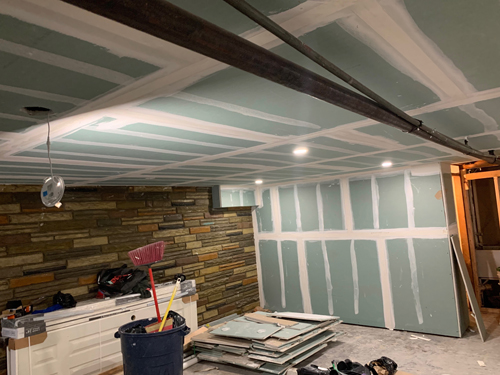 Your Quick Guide to Understanding Water Damage Restoration
Water damage is something that needs to be taken seriously and the repair work should not be handled by amateurs. The side effects of water damage like mildew, mold, and contaminated air can be devastating to your house and your health. Just because the water recedes doesn't mean that the danger is gone.
Understanding what is needed to properly clean a heavily damaged area and how the process works shows just why you need professionals like ours to make sure the job is done right.
Water Damage Inspection
The first step is a thorough inspection of the damaged area. This will help us determine what type of professional level tools like fans, moisture sensors, wet vacuums, fans, and deodorizing equipment will be needed.
The water damage inspection looks at everything that has been damaged and uses professional sensors and other tools to get a grip on the extent of the damage and what might be lying below the surface of things.
This is important to get the full picture because in many cases a through tear out will be needed and you need to make sure to know how much work needs to be done and have a carpenter lined up to take care of the issues and make sure the process is as smooth as possible.
Excess Water Removal
Nothing can be done until all the standing water is removed. Aside from the obvious of this needing to be done it can also help the damage restoration specialists pinpoint what went wrong and what steps can be taken to help prevent it in the future.
Mitigation – Stabilize the Situation & Prevent Further Damage
There are degrees of water damage, and stabilizing the situation to prevent further damage can keep normal water damage from having lasting "Category 2" levels of damage. This isn't only stopping leaks but also possibly removing damaged walls, floors, or ceilings in order to get all damaged materials that can fester out of the way. Getting rid of trapped water is a crucial part of this step.
Full Drying of All Wet Surfaces
A full and thorough drying is the next step. This involves multiple high-powered fans, multiple dehumidifiers, and sometimes heaters and plastic sheeting depending on everything that is needed. Full drying can result in pulling carpet or having to remove baseboards and do wall work depending on how through the water damage was. This tends to be a longer part of the process but it's crucial to get this right.
In-Depth Monitoring & Inspection
Technicians are going to monitor how the drying is going and inspect any irregularities. Seeing something not going as quickly or smoothly as expected could lead to finding a problem or water damage that couldn't be spotted on earlier inspection. This process gets down to the foundation of the problem and makes sure that it is fully taken care of.
Restoration – Repair Additional Related Damage
Water can cause a lot of additional damage. Whether it is from the water soaking into the woods or having mildew and mold take hold and do damage, there are plenty of steps after the water is gone to make sure your home is repaired and in good working order. Not all of these issues will be obvious at first glance but you don't want miss anything. Otherwise long-term issues can be terrible.
Call Us If You Want Professional Help With Repairing and Restoration Your Property After Water Damage
This is the process of repairing and restoring water damage and shows why you need a professional.
If you've experienced a water damage emergency in need of repair at your home or business, give us a call any time for a quote and rest easy knowing your property is in good hands.