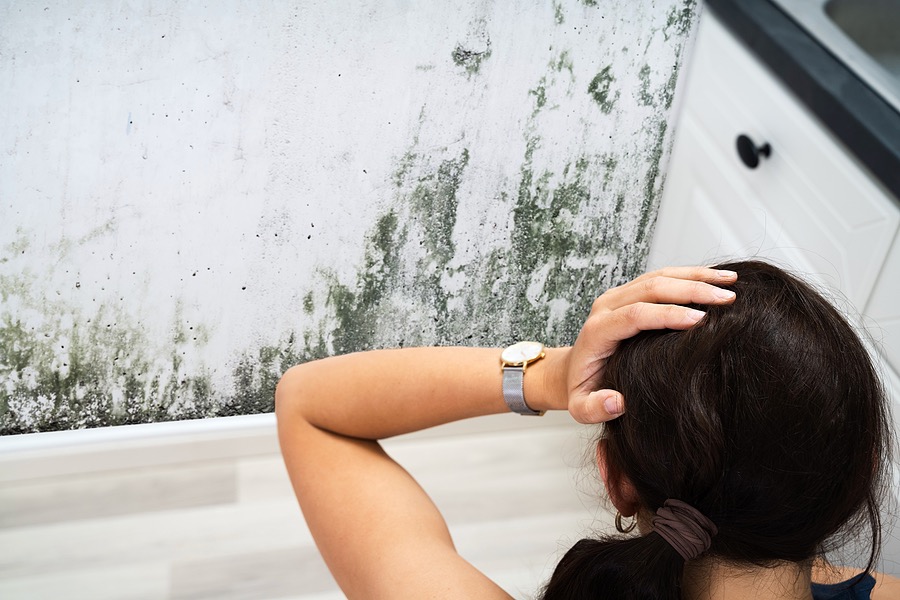 Quick Easy DIY Techniques for Removing Bathroom Mold
You remodeled your bathroom a few years ago. It looked beautiful and it still does but with a few exceptions. Bits of mold are now sprouting along the sealing or at the base of the sink or tub. It happens.
Before you call our service to come out to do a full, professional level mold removal service there are a few things you can do to get rid of the mold. These techniques are quick, affordable and easy to do.
Here is what you can do to refresh your bathroom and eliminate that pesky, unsightly and unhealthy mold.
Do-It-Yourself Mold Removal
Bleach and Tissue Method
This is one of the easiest ways to get rid of mold growing along the silicone sealant. First thing in the morning, gather a bottle of bleach, some toilet paper, and a pair of gloves. Put the gloves on and gather a good length of toilet tissue and roll it into a pencil-shaped formation. You will be using this to keep the bleach into place when you do the next step.
Pour the bleach onto the sealant. The best type of bleach to use is in a pourable bottle with a nozzle so you can direct the bleach evenly onto the sealant. Cover the length of the moldy areas and then apply the rolled tissue against it to hold the bleach in.
Now leave the room and let the magic happen. You will return to remove the tissue in about 12 hours. Have a good day at work and when you get back, put your gloves back on, pull the toilet paper off and you should be amazed at the like-new appearance of your silicone sealant. Your whole bathroom will look like it has been remodeled again!
Bleach, Hot Water and Baking Soda
Here is another method to try. If your tiles are getting covered by mold, just gather some bleach, hot water and baking soda. Get a scrub brush, a spray bottle and some gloves, too.
Make a solution of one-part bleach to two parts water in the bottle. Now, spray it on the affected areas. Let the solution dry. When it is dry, spray it a second time and then scrub the surface with the brush. Rinse the area off and enjoy the mold-free surface!
These work well on non-porous surfaces. For porous surfaces you can use vinegar or hydrogen peroxide to kill off any mold growing around your bathroom. Always do your best to keep the bathroom ventilated when it is being used. Either keep a window open or run an exhaust fan.
The more you can do to reduce the moisture in the bathroom, the greater your chances are of having a mold-free bathroom. But, sometimes this will not work because the weather can sometimes make it hard to keep a window open or it can be especially humid out which defeats the purpose.
Call Us For Professional Mold Remediation
If you have large patches of mold growing in the bathroom or you are unsure about how to handle getting rid of it, contact us for more help.