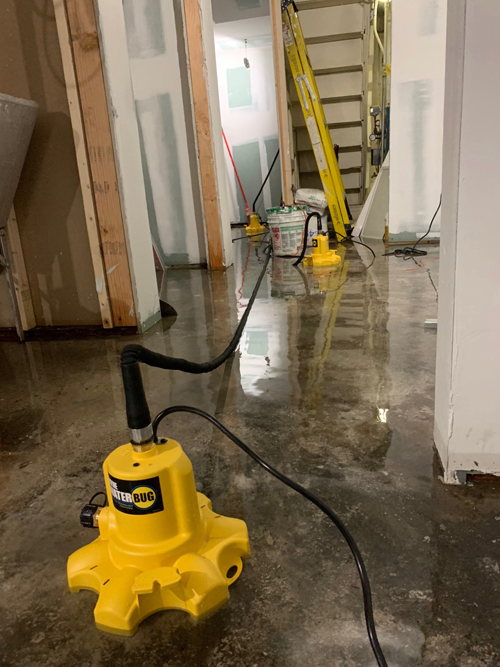 Extracting Excess Water After Residential Flooding
If you have just experienced a flood in your home either due to a burst pipe or because of extremely bad weather, or even because of a broken appliance, then you will need to get rid of the excess water.
Cleaning Up and Removing Excess Water
Using a water extractor to remove excess moisture from your carpets is an important step in getting rid of excess water and in doing water damage restoration. Carpet water extractors will remove excess moisture and help to ensure that your home stays mold, damp and moisture free.
Typically, to remove moisture, you would ventilate the room as much as possible, and use dehumidifiers to get rid of the moisture. You will need to clean your carpets, especially if the water that flooded the room was either sewage or rainwater. To do this, you will likely steam clean or hot water clean the carpet.
Extracting Excess Water From Carpets
Carpet extractors use hot water, a detergent, and powerful suction as well as a motorized scrubbing brush to clean carpets. They inject the cleaning solution into the carpet, and then suck the water back out. This can be a long process but it is worth doing. It is unlikely that just using a carpet water extractor will be enough to completely get rid of all the moisture in the carpet. You will still need to run the dehumidifiers, and it may take a while for them to completely dry out the property. Try to keep the room ventilated as much as possible.
Excess Moisture on Walls, Supporting Beams, and Floors
Be aware that it is not just the carpets and soft furnishings that will be damp. You also need to take into account moisture in other parts of the room. Walls, supporting beams, wooden floors, window and door frames can all accumulate moisture and damp patches can attract pests. For this reason, it is important that you do everything that you can to thoroughly dry out the room as early as possible.
Call Us For Professional Water Damage Cleanup Services
We have been helping homeowners in this area for many years and therefore have the kind of experience to handle any job, big or small. Give us a call today to schedule when you would like us to come out to your home. Or, if this is an emergency we are on call 24/7.