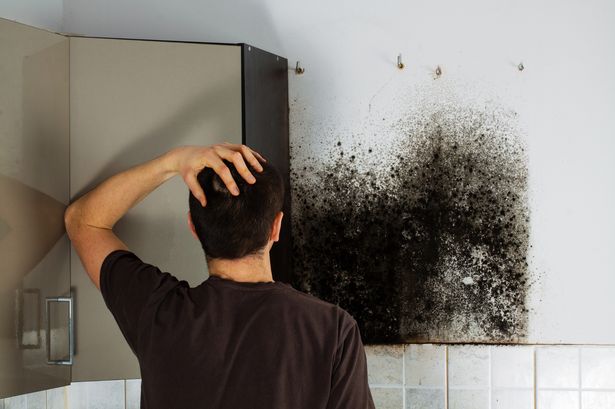 Get Your Mold Remediation Questions Answered
Mold grows best in a humid, dark environment with a source of nutrients. Plumbing leaks and home flooding create an ideal atmosphere for mold growth…and so does the hot humid climate we have here in South Florida. While the mold needs water to grow, it does not need much time to do so. 
How Quickly Can a Mold Infestation Occur?
Between 24 hours to 48 hours, after a water leak has been discovered (or suspected), take steps immediately to prevent further damage due to moisture and humidity by shutting off any external or internal sources of flow such as water valves and power supplies.
Open all doors and windows in order to allow air circulation throughout the building. Bind your belongings up in plastic bags and move them out into the sun if possible; sun exposure will kill most types of mold.
How Quickly Can Mold Become Visible?
Mold growth is visible just 2 hours after there's been a water leak provided that the humidity level in the room remains above 70%.
How Long Does It Take For Mold To Grow?
Mold can spread through your walls within 24 hours of being exposed to the moisture. Don't wait to call an emergency service, like First Call 24-7. Mold removal is not easy since most are resistant to traditional extermination methods. They reproduce quickly, so if you see one small area of mold growth it probably means there are hundreds or even thousands more spores in your home or office that you cannot see.
What Does Mold Look Like?
The first sign you might see of a hidden leak could be black streaks on drywall; however, these stains do not always indicate that there's a mold problem.
Black mold is very dangerous and can cause respiratory problems in humans. If you see black streaks on your walls consult with professionals as soon as possible.
Does Mold Always Grow After a Water Leak?
If the humidity level in your home or business is low, mold may not grow. However, if the relative humidity is above 60% even a small water leak can cause big problems.
How Do You Prevent Mold From Growing After a Water  Leak?
Once a plumbing problem has been fixed you must take steps to ensure that no further damage results from water leaks and moisture build-up underneath flooring and carpeting. Carpets should be removed immediately because they're very absorbent by nature and therefore hold onto water longer than most materials, making them an ideal breeding ground for mold growth as well as other moisture-absorbing pests such as termites. In addition, if water gets trapped between the padding and subfloor it can lead to structural damage and mold growth.
What If, After a Water Leak I Find Mold In My Home?
If you find visible signs of mold after a water leak call an expert (like us) to help with the problem as soon as possible; we can recommend procedures to eliminate mold infestation and prevent its return.
If the area is small enough that it can be handled by yourself or someone who's not afraid of getting their hands dirty, then here are some tips:
   

Use sandpaper to gently roughen surfaces where there is visible mold

   

Use EPA approve disinfected and scrub affected areas thoroughly but carefully (to avoid scratching wood surfaces). Rinse well and let dry

   

If the mold stains have already been set, it may be impossible to remove them. In such a case consult a professional as soon as possible
What's your best option? Hire the pros at First Call 24-7! We will know exactly how to get rid of any remaining spores and prevent harmful toxins from invading your space again.