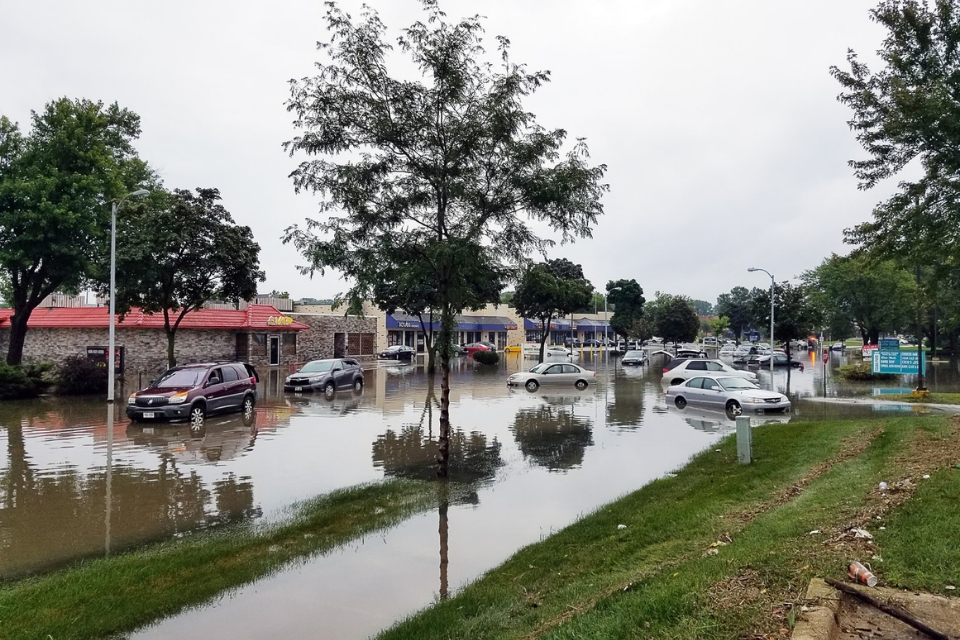 What is Considered Flood Damage?
When a home has experienced any type of water-related incident, whether it's an overflowing toilet or full-blown hurricane flooding the premises, the result is usually referred to as "flood damage." But technically speaking, this term hardly applies. Here are some guidelines to help you better identify different types of water damage and what they mean for your property.
Water Damage vs. Flood Damage
Definition by definition, water damage is defined by the Environmental Protection Agency (EPA) as "anytime harmful liquid or solid materials enter through cracks in walls, flooring, doors, etc., causing unwanted results like buckling floors and warped wood." Water damage can be categorized into three groups:
Basic water damage: a little water causing a lot of damage, like spilling a glass of liquid on the floor. Cleanup at this stage involves basic repairs and mopping up the area to prevent further absorption.
Stagnant water damage: long exposure to stagnant liquid begins to cause odors and mold growth.
In this case, it's best you contact professional cleaners as soon as possible before mold becomes an even bigger issue that requires costly renovations.
Structural water damage: This type is reserved for situations where liquid seeps through your foundation or walls, damaging construction elements from within.
Finally, flood damage is categorized by the Federal Emergency Management Agency (FEMA) as "the inundation of two or more acres of normally dry land area or the evacuation of 20-50 persons from any casualty area."
The keyword here is "normally dry" because flooding doesn't just refer to oceanic tidal waves but also includes overflowing rivers, broken water mains, and pipes, and natural man-made disasters like hurricanes and tornadoes where rainwater comes in through your roof.
Severity Of Water Damage: Flood vs Surface Water
When you call for help after experiencing some sort of water-related incident in your home, chances are you'll be asking how severe the damage is. And unless it's a hurricane, chances are your water damage company of choice will be able to address the issue right away.
Aftermath Of Water Damage: Flood vs Surface Water
And when it comes to the aftermath, there's really no difference between flood damage and surface water damage. However, if you were to take one look at your home – or live in it – after suffering from either situation, chances are you'll notice more significant changes with surface water damage.
This is because unlike flooding where the water can be dried up relatively fast (so long as all affected areas are dried simultaneously), the aftermath of surface waters means that drying is not uniform across space and time, causing odor formation and mold growth throughout different spots in your home. 
Damage From Water Damage: Flood vs Surface Water
Finally, if you had to choose between flood damage vs surface water damage on the basis of the cost of repairs, it's really not an easy choice to make. This is because although flood victims are entitled to federal relief funds, victims of surface water damage will find themselves footing the financial bill completely on their own.
However, that doesn't mean that there's nothing at all you can do. For instance, homeowners insurance companies may extend your coverage if they determine that flooding was not actually what caused the damage – say, for example, where a river overflowed and came into contact with your home causing damages; therefore, homeowners insurance can cover the cost of your damages.
So let's review: although the most important aspect to be aware of is that flood damage and surface water damage are both categorized as "water damage" at their very core, there are some differences between them.
For example, flooding comes from more catastrophic events such as hurricanes, tsunamis, tornadoes, etc. And since it's typically an isolated incident affecting multiple locations within one area, following after-effects like fungal growth and odor formation tend to be less severe than those who suffered from surface water damage.