Persnickety? Demanding? Picky? Hard to Please? Then We're The Reconstruction Contractor For You

If your home or business has experienced a disaster of any kind ranging from mold removal, water damage and flooding or even fire and smoke damage, you need remediation done first. After your property has been treated for the aforementioned conditions, you'll want your home or business restored back to it's original condition. That's when reconstruction services are needed.
Reconstruction services include: homes of all shapes and sizes, Apartment and condominium buildings, Office buildings, Restaurants, Retail stores, Municipal buildings and more. The ability to reconstruct your home or business to it's pre-damaged condition is vital in helping you get your life back on track as quickly and stress free as possible.
 Protect Yourself From Being BURNED By Restoration Companies Who
Over-Represent Their Skill Level
What you may not know is that to legally provide reconstruction services a restoration company must be a licensed general contractor. Yet MANY restoration companies are not licensed general contractors. So what do they do? Some simply provide restoration services and don't handle the reconstruction phase of your project, while others may refer you to someone else and yet others do the work without being licensed or insured.
When you hire a company that is not a licensed or insured general contractor to work on your home or business, it virtually always means that they are not professionally trained to do the work (hence why they are not licensed in the first place). So they often take shortcuts that you aren't even aware of. The materials and labor may be substandard and subpar. So you end up getting the short end of the deal.
 3,458 Customers Can't Be Wrong: First Call 24 / 7 Gets
Your Job Done Right The First Time Around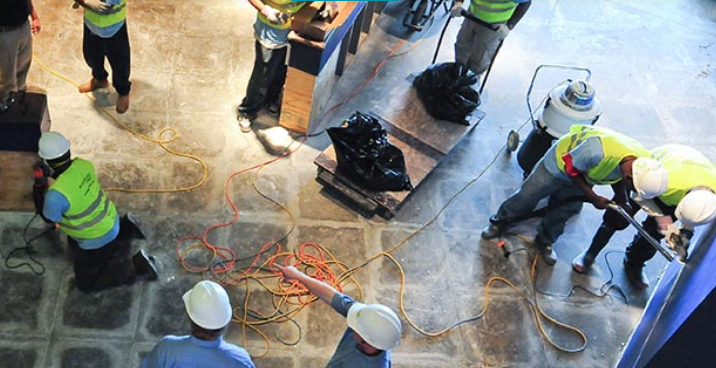 Here at First Call 24 / 7, we are professionally licensed and insured general contractors with more than 15 years experience. Our highly trained crews have reconstructed all shapes and sizes of residential homes, commercial properties and even industrial structures as well. We'll develop cost-effective rebuild plans that return your home or business back to full operation as quickly as possible.
Our teams are available to you 24 /7 / 365 to handle all of your property reconstruction needs. Getting your life back on track and your property back to it's pre-damaged condition is our top priority. Plus, when it comes to dealing with your insurance company, we handle everything for you to make the entire experience as stress and hassle free as possible.
Here at First Call 24 / 7, we're your 'Complete All In One' solution!
Like to know more? Call now for your FREE Consultation – (866) 637-9669