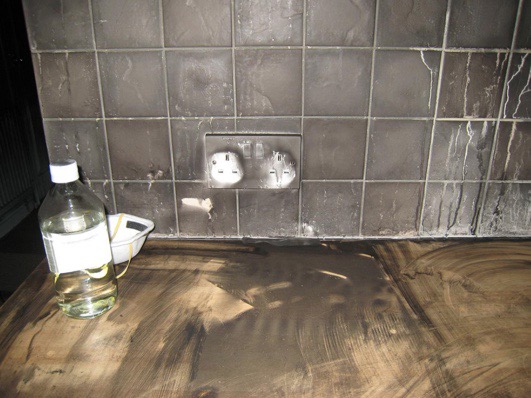 Tips For Cleaning Up Fire And Smoke Damage Odors
Dealing with cleanup after a fire can be a struggle. One of the main things that you are likely going to have trouble with is cleaning up the smoke smell.
Below, we will discuss some of the top tips that you will want to implement in order to get rid of the smell as best as possible.
Tips For Getting Rid Of The Smell of Smoke Damage
1. Work Quickly
The most important thing that you want to do when it comes to getting rid of the smell after experiencing a fire would be to work quickly. You want to attempt to work as quickly as possible when you are dealing with this type of smell because the longer it is left to linger on the fabric, the more it is going to sink in and be harder to remove. For this reason, you want to begin your restoration process as soon as possible to avoid this from happening.
2. Remove Everything Possible
Another thing that you are going to want to do in order to keep the smell from taking over and setting in would be to remove as many of the items that contain the smell as possible. You want to completely remove anything that you are not keeping and if you are able to, try to remove all furniture, clothing, and other things that could be retaining the smell. By working to clean them out of your property, you will be able to reduce the chances they result in permanent smoke damage. Along with this, by placing them outside, it is going to give them a chance to air out.
3. Air Out Your Entire Property
You will want to begin airing out your entire home or business. Ideally, you will be able to do this with industrial grade fans. However, if that is not possible, you should try to use any fans that you have available and expedite the process by opening up all of your windows. Doing this is going to help you properly circulate air to work on venting the smoke out of your home.
One of the best ways to enhance the overall effectiveness of your fan usage would be to leverage positive air pressure by taking your largest fan and placing it facing inwards right at your front door. This is going to help to blow all of the fresh out from outdoors into your home. When you are doing this, you will want to close everything in your home except for your backdoor which is where you will be directing all of the smoke.
There are plenty of different things that you want to do when you experience smoke damage. Getting rid of the smell can be difficult. By getting started with the process as early as possible you should be able to limit the permanency of the damage.
Hiring a professional fire damage restoration and odor removal company is your best bet, but you can do all of these things in order to try to limit the damage yourself.