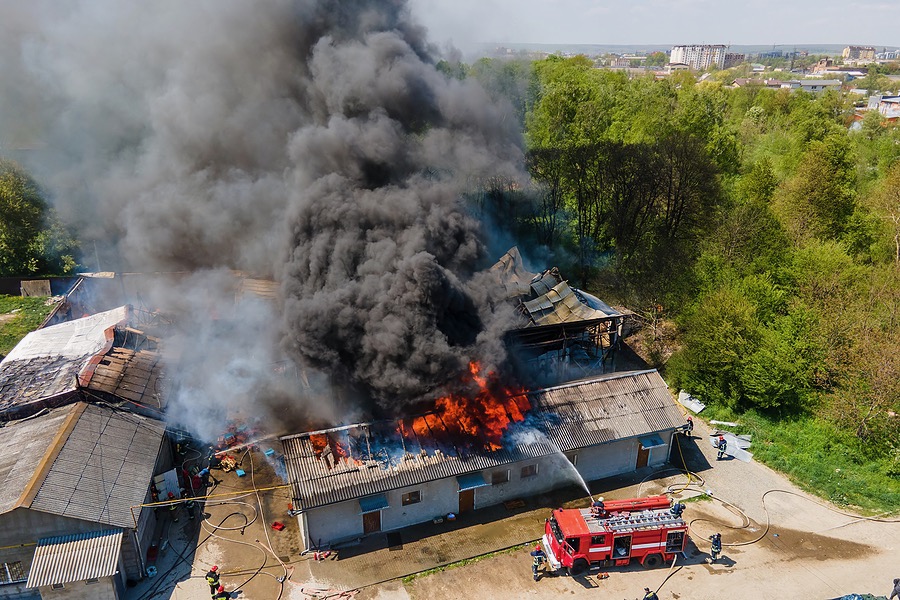 Reasons Why Smoke And Fire Restoration Is Not A DIY Job
The first question after a fire is often whether a professional smoke and fire restoration service is really necessary or if a DIY job can be just as effective at a fraction of the cost. The simple answer is that this type of project simply is NOT a DIY job.
5 Reasons why smoke and fire restoration should always be handled by the experts include:
1. Concealed Health Hazards
The soot, smoke and other residue left behind by a fire are toxic. They contain chemical byproducts that are produced when materials are exposed to the extremely high temperatures of a fire. This is especially true for any man-made or synthetic materials which make up a large part of the structure, items and other elements in the home. These toxins are poisonous and can result in mild to severe health consequences.
Tiny particles that are invisible to the naked eye may also be present in the air. Not only are you breathing these particles into your lungs, they are landing on your skin and being absorbed into your bloodstream. The particles most commonly result in respiratory or breathing problems but also contain carcinogens which can cause cancer. The toxic nature of the particles may also result in other serious short or long term health consequences.
In most fires, a huge of amount of water is necessary to kill the flames and put the fire out. This results in black water which contains all the toxic elements mentioned above and is extremely hazardous. The water also encourages dangerous mold growth which can begin just 24 hours after a fire has been put out. Fire damage restoration experts will ensure that every trace of these hazardous materials are entirely removed from the home.
2. Fast And Effective
The time it will take a fire and smoke restoration team to fully restore your home is much less than any DIY solution will take. In order to ensure that you have the use of your home back as soon as possible, the cleanup project may be performed in stages. A skilled team with the appropriate equipment will ensure that your home is safe to live in as quickly as possible – leaving behind little to not trace of that the disaster ever occurred.
3. Cost-Effective
Most people are under the impression that smoke and fire restoration are costly services. However, there are many reasons why this is in fact a cost-effective means of restoring your home and belongings. Due to the speed at which you will be able to move back into your home, you will save money on having to find alternative accommodation while the project is ongoing. An expert team will also make an effort to save as much of the structure and your belongings as possible to save you the cost of repairs, renovations and replacement.
Most importantly, fire damage is covered by your household insurance policy. In fact, most insurance providers will insists that a restoration be done professionally and will request quotes before they will be willing to approve a claim for fire damage.
So, if you have suffered a loos due to fire and/or smoke you should call us for fast emergency service.